Toothpaste Tube Holder Multifunction Manual Rotate Toothpaste Dispenser Tube Squeezer Tool Stand
Regular price
$12.99
Sale price
$25.99
Unit price
per
Features:
Multi-functions: you can not only use it to squeeze toothpaste, but also to squeeze out tube of cream, cleaning foam or other items. Reusable. Virtually unbreakable. The tube squeezer works well for tubes less than 2 inches wide, works best on aluminum / plastic tubes.
Easy to use: this toothpaste juicer has the creative design of a right rotation handle. You don't need more force than you would normally have to tighten a tube. It is convenient and easy to squeeze the cream clean and without effortless residues.
Resistant material: the toothpaste tube is made of high quality plastic that does not break easily and lasts for years.
Perfect for gift giving: whether for the kitchen, bathroom or leisure space, this product is designed to reduce waste and save money. Give it as a gift to help share your savings with friends, family or colleagues.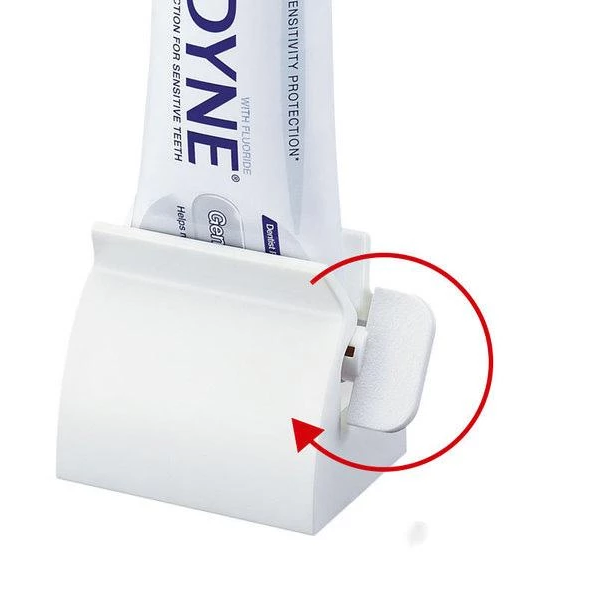 Product highlights:


The tube squeezer works well for tubes less than 2 inches wide.
Toothpaste Squeezer is not only designed to eliminate the waste of toothpaste, it is about organizing your bathroom, presenting your lifestyle.
More than a simple '' tool ''. It is created with the best quality material and uses an aesthetic design.
It helps to obtain a cleaner bathroom counter and to reduce the cluster.
Reduces waste.
Product Specifications:
Material: Plastic
Size: 5.2 x 3.9 x 4.1 cm
The squeezer works well for tubes of width less than 2 inches.
Package Includes:
1 x Toothpaste Tube Squeezer
---
Share this Product